The fundamentals for digital farming are being laid out

The fundamentals for digital farming are being laid out
What exactly is digital farming?
Digital Farming describes the (re)evolution in agriculture and agricultural engineering from Precision Farming to connected, knowledge-based farm production systems. Digital Farming makes use of Precision Farming technology, yet – in addition – also takes recourse to intelligent networks and data management tools. The aim in Digital Farming is to use all available information and expertise to enable the automation of sustainable processes in agriculture.
The anticipated goal of digital farming is to create added value e.g.:
| | |
| --- | --- |
| • | Data as a technology enabler: by using other additional data streams, precision farming technologies can be improved significantly, increasing its uptake; |
| • | Optimised farm operations (inputs and outputs): data is used to enhance the performance of these input products with additional services like spraying pesticides only where an when needed; |
| • | Improved farm production processes: better operational control by transparency of the different processes and their interaction; |
| • | Decision support: unparalleled levels of knowledge, in comparison with the individual farm, can be received from external partners by using data from different farms; |
| • | Data exchange/benchmarking: a considerably broader knowledge base and the possibilities to use expertise from other sectors. |
"A key element to reach the full potential of digital farming is easy, secured and automated data sharing."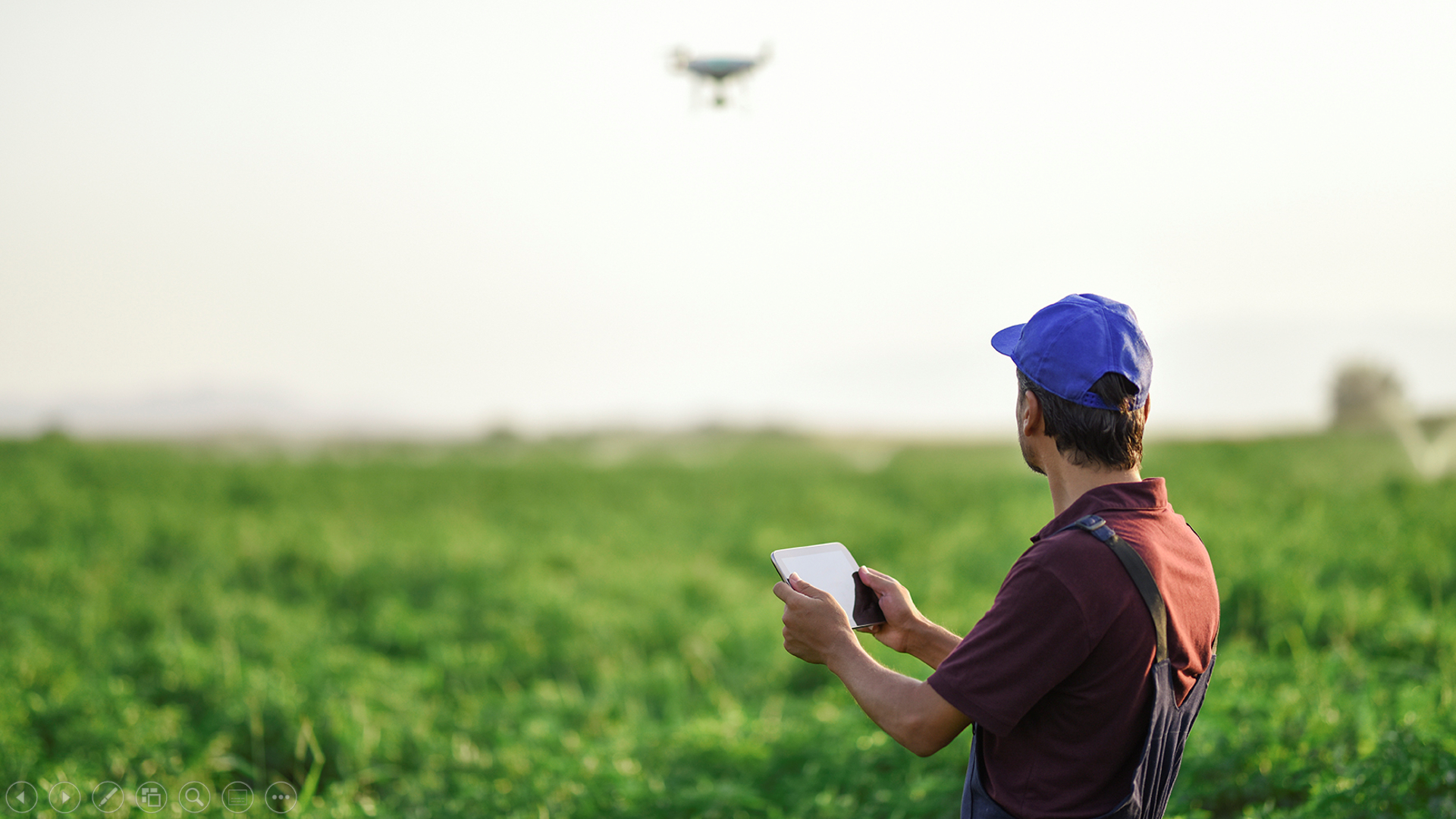 Trust in data sharing will be important. The role of the actors in the chain, their rights and their responsibilities have to be clear. A basis is made within the 'EU code of conduct on data sharing by contractual agreement', a non-binding document providing guidance on the use of agricultural data, looking at general principles and contractual relations where the farmer remains at the heart of the collection, processing and management of agricultural data.
But that must also be reflected in the technologies that deliver full data sharing possibilities. Therefore a key element to reach the full potential of digital farming is easy, secured and automated data sharing. But that is not nearly achieved yet. Work is ongoing and here are some points of attention:
| | |
| --- | --- |
| • | The OEM cloud must be the first access point for retrieving the data and not the machine level. It ensures the physical safety and security for farmers at machine level without tampering with the data rights of the farmer or IPR rights of manufacturers; |
| • | The number of data sets and data formats that can be shared must be aligned so they can be used by all platforms; |
| • | A maximum of innovation freedom should be retained at data platform level. Therefore the data sharing and cloud2cloud communication will be realised through a standardised Interface. It allows a full system of systems approach where a farmer can get all information and all services in one central point – his preferred farm management and farm information management system; |
| • | Standardised data access and secured data flow, by means of certification, should significantly increase the level of trust of farmers and cloud manufacturers for data sharing; |
| • | And a dedicated agricultural data governance scheme will allow sharing of different types of data; |
| • | Allowing also data transfer between systems by automatic consent, rather than between persons, will in future reduce the burden for users even further. That might be possible within a common agricultural data space. |
"Dedicated continued efforts by all concerned actors are needed to realize this future vision"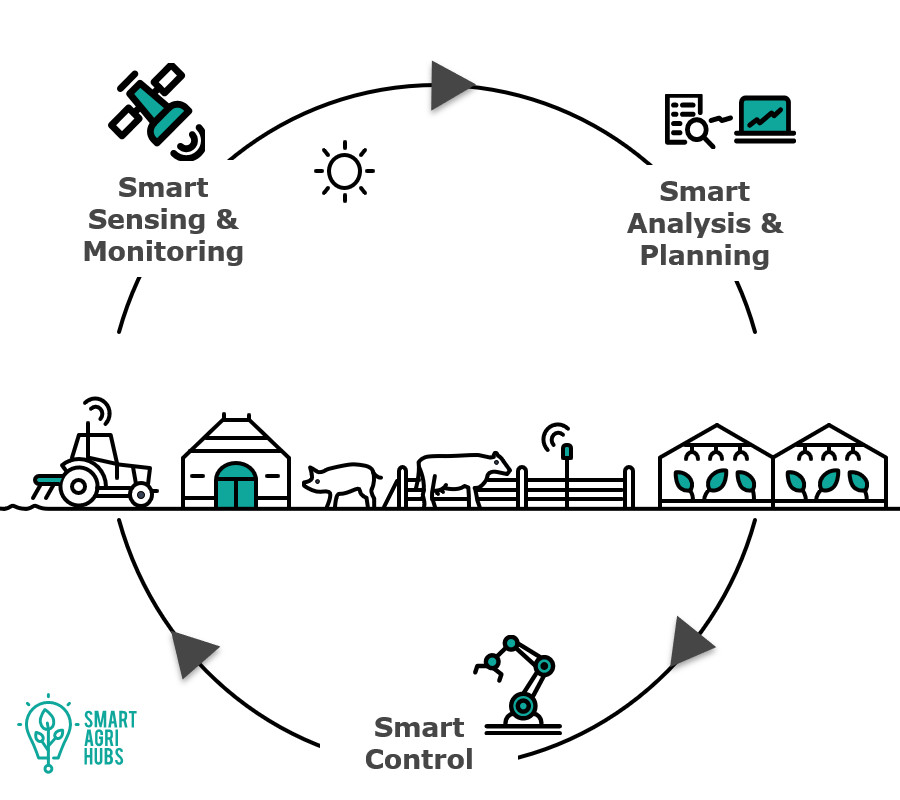 Further full broadband on agricultural land and a full strategy for agriculture on how digital farming can deliver for famers, will be necessary. That includes a network to connect solution providers, training experts, researchers to each other and to persons-companies in need of knowledge sharing, innovative solutions and matchmaking. Project SmartAgriHubs fits the profile to be a pioneer in establishing the link.
Digital Farming is already a reality in some areas: for instance, GPS guidance systems for controlled traffic farming, site-specific fertilisation or plant protection measures as part of a complete production/input cycle using proprietary cloud-based connectivity. This being said, automated data processing and completely integrated, harmonised networks still present a not-so-distant future for agriculture. Dedicated continued efforts by all concerned actors are needed to realize this future vision.
| | |
| --- | --- |
| | Ivo Hostens, CEMA Technical Director |