Sustainable management of mollusc culture
The Italian production of clams is supported by the possibility of recovering the juveniles from hatchery or nursery areas. However, the latter's productivity is highly variable and linked to seasonal fluctuations in a settlement. The use of wild juveniles found in the area presupposes a number of non-negligible advantages: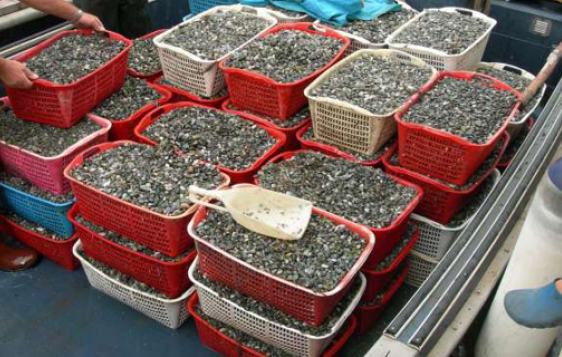 • Lower production costs
• Better growth and survival performance
• Limitation of the possibility of introducing unwanted alien species
• Reduction of the risk of transmission of diseases and/or parasites
• Improvement of product traceability.
The georeferenced map of lagoon areas was created and used to support the decision-making process for expanding the current nursery areas of the territory. In addition, mesocosms have been developed to evaluate the use of treated capulerium as a soil improver for clayey or muddy backdrops and to evaluate its efficiency in the removal of heavy metals and as a natural buffer system to counteract the acidification of the seas.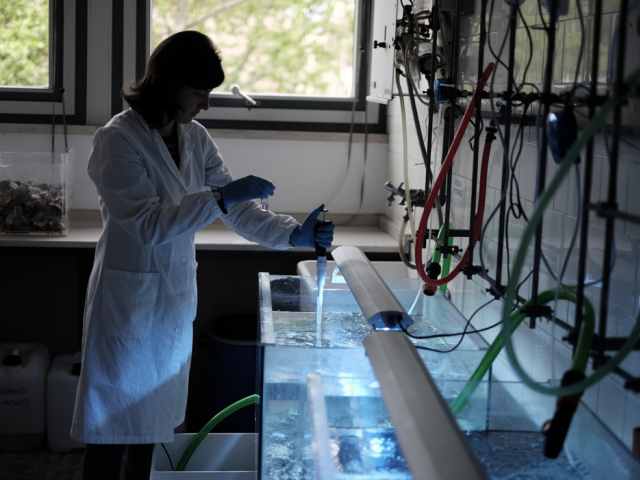 The conveniently treated material has been characterised to determine its chemical composition, structure, morphology and dimensions, and parameters that affect its efficiency as a conditioner, adsorbent and environmental buffer. Then tests aimed at evaluating the suitability of the treated material for environmental use were carried out. The study has highlighted the capability of treated bivalve shells to act efficiently as adsorbent material towards heavy metals, exercise an efficient buffering action and improve sediment texture.
The results obtained contribute to improving the management of environmental resources, favouring sustainable aquaculture, protecting the environment, promoting the efficient use of resources and increasing the natural productivity of the nursery areas.
Read more on Rete Alta Tecnologia's website